11-01-2018

Remembering Marcs Mum, Phyllis Winifred Feld (nee Atkins), who passed away on 11th January 1991.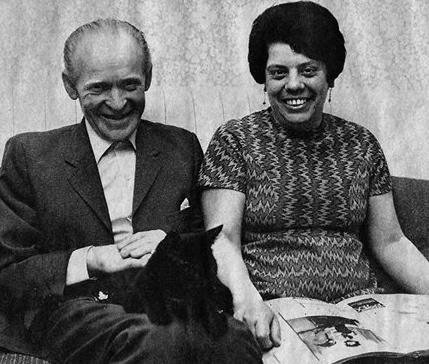 Also thinking of Mickey Finn, who passed away on 11th January 2003.



R.I.P.
31-12-2017


24-12-2017

Merry Christmas and a Happy, Healthy, Golden New Year to all Marc Bolan fans all over the world. A special wish to anyone who will be alone this Christmas, and to anyone suffering with any sadness or health issues. Hopefully 2018 will be a good year for everyone!
With lots of love,
x Susu x
19-11-2017

Remembering Gary Irwin (X-ERT) today, 9 years since his passing. R.I.P.
11-11-2017

Remembering the Brave. R.I.P.


27-10-2017

Steve Took (born Stephen Ross Porter) passed away 37 years ago today at the age of 31.
In Remembrance. R.I.P. Steve.

19-10-2017

Wishing Gloria Jones a Happy 72nd Birthday!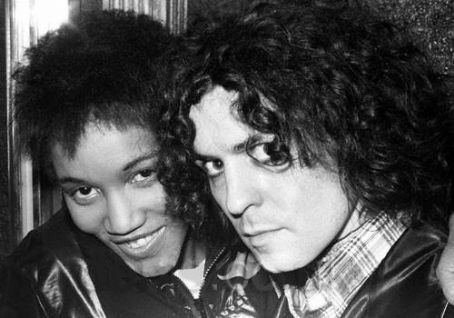 30-09-2017

Thinking of our Precious Star Marc Bolan on what would have been his 70th Birthday.
Boogie On Marc!

26-09-2017

Wishing Rolan Bolan a very Happy 42nd Birthday!


16-09-2017




"Jewels Of His Soul"

Well, he gave us the jewels of his soul
He opened his heart to us all
And he made us feel so glad,
Oh yeah

We cherished the runes of his tunes
We bopped to the sounds of his heart,
Riding swans alongside him,
Oh yeah

Rock and Rollin to the sounds of Bolan
Rock and Rolled it, Yeah,
Rock and Rollin to the sounds of Bolan
Rock and Rolled it, Yeah

Well, he nourished our hearts and our souls
He won our love for evermore
Because he was a true Star,
Oh yeah,

We love him still, yeah,
We love him still, yeah,
We love him still, yeah,
We love him still, yeah,
>>>><<<<

Remembering Marc on his 40th Anniversary: September 16th 2017.

"Forever Our Main Man And Always In Our Hearts"

Barry, Susu and members of the Official Marc Bolan Fan Club.

15-09-2017

Wishing safe journeys to all who are travelling to London this week for the special events to celebrate the life and music of our Main Man, Marc Bolan.
Forever remembered and always in our hearts.
We love you Marc xxx
31-08-2017

I Want To Give Every Childe The Chance To Dance.
In memory of June, who passed away on this day in 1994. R.I.P.
23-08-2017

Today would have been the 90th Birthday of Marcs Mum, Phyllis Feld, born on 23rd August 1927. R.I.P.
Also thinking of Marcs wife June on what would have been her 74th Birthday. R.I.P.
22-08-2017

Remembering Simeon Feld, Marcs father, who was born on 22nd August in 1920. R.I.P.

28-07-2017

Thinking of Steve Peregrin Took, who would have celebrated his 68th birthday today. R.I.P.


22-07-2017

LONDON BOP - SOLD OUT!
Sorry but there are no tickets left now.
06-07-2017

MARC BOLAN LONDON MUSIC PROJECT.
Just a reminder that we are offering people the chance to place a permanent message to Marc on the memorial on a brass nameplate, 150mm x 50mm x 1.5mm, with black infill. The price of each nameplate is £22.50 and the message can be up to 50 letters. The name plates are limited to 50 only for those wishing to take up this offer, please email us at bolanlondon@hotmail.com with your message and we will reply with payment details.
Closing date for this is Friday 14th July. Happy messaging!
These will make a beautiful and personal addition to this special memorial for Marc, especially in this, his 40th Anniversary year.

For those who have not heard about the project-
Making Precious Moments Count.
The Marc Bolan London Music Project and Noahs Ark Childrens Hospice.
In the early 1970s Marc Bolan was the biggest rock star to emerge in the UK since The Beatles. With his bands Tyrannosaurus Rex and T.Rex, Marc took the music world by storm and his music has been highly influential on a wide range of musicians and recording artists over the decades since his untimely death in a car crash on 16th September 1977.

Marc always understood the power of music on children. Now Noahs Ark Childrens Hospice, in conjunction with Marcs family, friends and fans, is planning to build a memorial bandstand and garden within the new Noahs Ark complex in Barnet, North London. The memorial will be funded solely by the Marc Bolan London Music Project, which will also donate equipment for a Music Therapy Room within the hospice. This will enable children with life-limiting and life-threatening conditions to express themselves musically, vocally, visually and spiritually in Marcs name.

A hospice building for children and families in North London. The "Building the Ark Appeal" is raising the funds required to construct North Londons only childrens hospice building, which will allow a wider breadth of care to more of the 1,169 babies, children and young people with life-limiting and life-threatening conditions.

The hospice will be built on a 7.5 acre nature reserve close to Barnet town centre and will provide an inspiring space for relaxation, adventure and for children and their families to connect with others facing similar challenges. It will be a "home from home" for children with life-limiting and life-threatening conditions, where they will be given the time and space to be children and not just patients."
For more, please see http://www.bolanlondon.com
05-07-2017

Happy 72nd Birthday to Andy Ellison!

04-07-2017

Sending Cosmic Birthday wishes to my good friend Milan, who would have been 58 today. Boogie On! R.I.P.

30-06-2017

ONLY 42 LONDON BOP TICKETS LEFT!

25-06-2017

Wishing Harry Feld a very Happy 72nd Birthday!  

03-06-2017

Happy Birthday to the fabulous Mickey Finn who would have been 70 today. R.I.P.


20-05-2017

In memory of Steve Currie on his 70th Birthday (20th May).
R.I.P.


11-05-2017

Geoffrey Bayldon R.I.P.


08-05-2017

Happy 73rd Birthday to Bill Legend! Legendary drummer with the original T.Rex.

03-05-2017

Remembering my lovely friend Wayne, who passed away 4 years ago today.
Wayne was our DJ at our Beltane and Rexmas Bops in Newcastle.
Thinking of Wayne and his family on this sad day. R.I.P. x
28-04-2017

In memory of T.Rex bass player Steve Currie, 36 years on. Steve passed away on 28th April 1981 in a car accident in Portugal.
R.I.P.

22-04-2017



Remembering Milan, my lovely Bolanic friend. Still very much missed, 10 years on.
Rock On, Left Hand Milan.
R.I.P.
06-04-2017

THE GROOVE LOUNGE!
I am very happy to report that Barry and the Groove Lounge will be back from next Wednesday!!

CRMK have a new studio which has just been fully refurbished. The show will be live and on air from 7pm to 8pm. More details and links below, but for now have a think and get ready to send in your requests!

News from Barry-
Going to give the radio a try from Next Wednesday - 1 hour slot 7 - 8 pm - will do some specials hopefully too.
Website - www.crmk.co.uk
Its internet only and I will work something out for listen again however the shows are repeated during the week.

They have installed a WhatsApp interface so that requests and pictures etc are shown on a screen - so to make a text request you use WhatsApp and search for CRMK otherwise the text number is 07491772752

You can email me at mail@thegroover.net
I will sort out twitter etc later.
You also have my mobile so you can get me directly at any time during the show.
So you can tell everyone now but remember not done this for a while and so will be ropey!

Ps. Any suggestions and features for the show?

Thats it for now groovers.
Bx
20-03-2017

LONDON BOP 2017!
Tickets are available now!
Please contact londonbop@yahoo.co.uk for ordering details.